Maison Pedeflous
From a catalog titled Plainfield and North Plainfield (1909)
You can view the catalog online with Adobe Here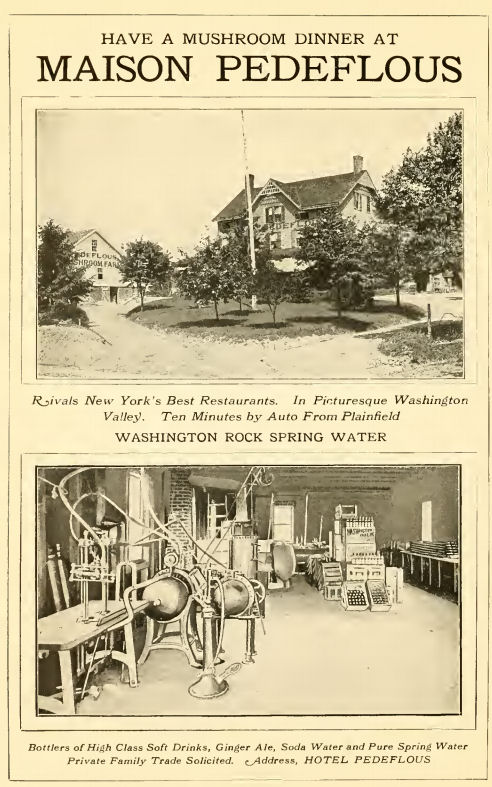 &nbsp&nbsp&nbsp&nbsp&nbsp Before aquiring the restaurant from the Pedeflous family, Peter and Josephine lived in a little structure at the far end of the barn on the left of the top picture.
&nbsp&nbsp&nbsp&nbsp&nbsp It is possible that the company in the bottom picture was located in the hotel, as the company used the hotel address.
&nbsp&nbsp&nbsp&nbsp&nbsp Thom remembers following a pipe his grandfather said was from a spring. The pipe entered the restaurant from the front, went under Mountain Boulevard and continued up Watchung Mountain to a spring.
&nbsp&nbsp&nbsp&nbsp&nbsp The hotel building dates from the 1700's and the mushroom farm was thought to be the first in the state of New Jersey.
Layout and Design Copyright © 2000 by Thom LaCosta
All Rights Reserved